Toy Review: Tracy's Dog Clitoral Stimulators
The amazing Nina from Tracy's Dog Sex Toys recently sent us two toys to review on the podcast.They're also giving 5 of each of these toys away! Rob and I un-boxed the toys and talked about the details of the giveaway during the S is for Sexting episode of the podcast, so you can listen or head over to YouTube and watch!
Here are some notes from our review and the details of the giveaway:
The Company: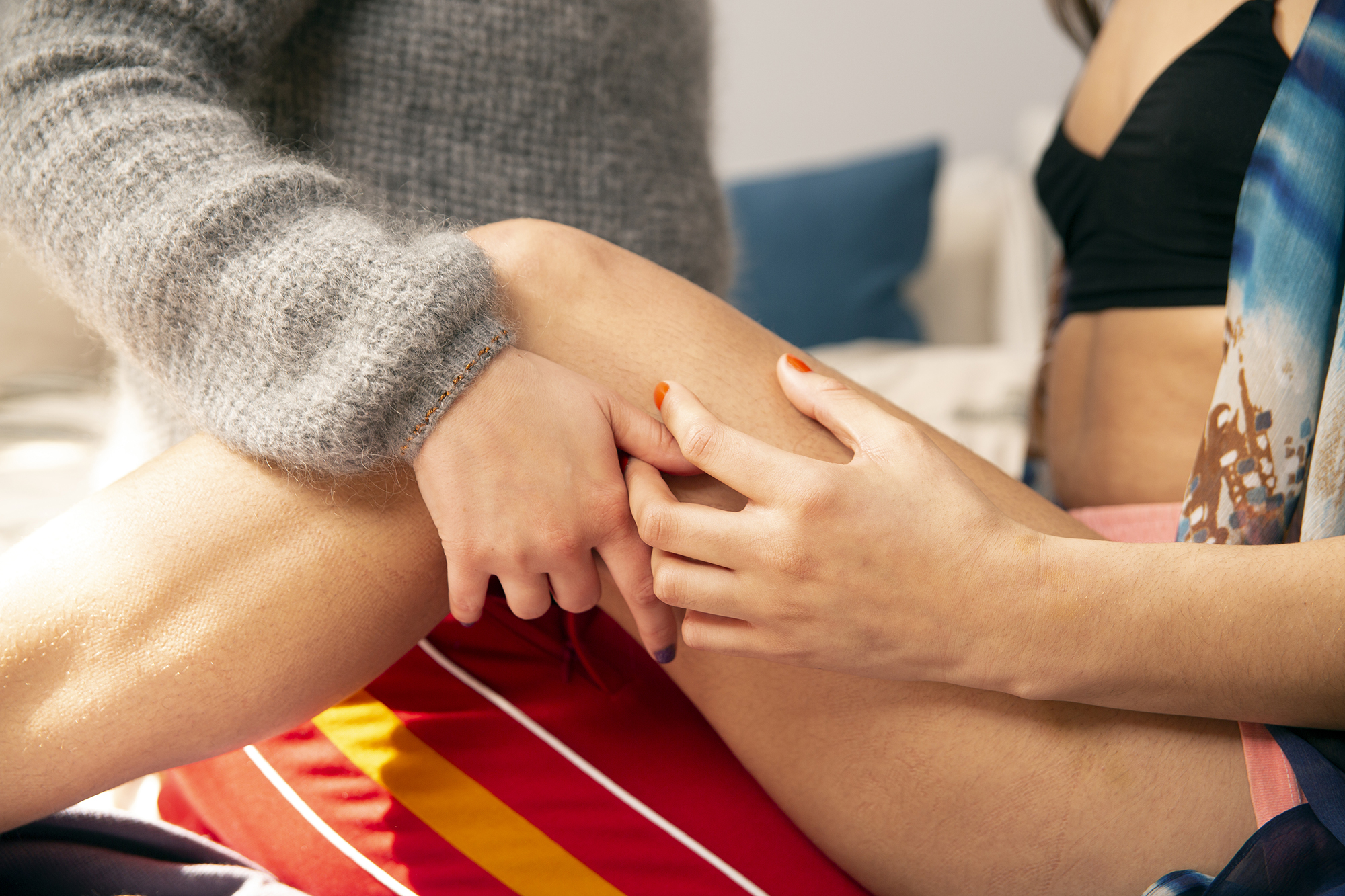 At Tracy's Dog they're "reinventing sexual wellness for the modern woman".
Their mission statement is: "Life for a modern woman can get overwhelming. Career. Relationships. Children. Obligations & Responsibilities. We feel you and we're here to help. When every other thing in your life gets complicated, orgasms shouldn't be one of them. And sometimes you just need a little help for them to happen."
We agree!
They make a wide array of toys, but their specialty is luxury toys that focus on external clitoral stimulation and nipple stimulation.
The Toys:
We un-boxed two toys.
They haven't given them names, so we are calling them Mommy Seahorse and Baby Seahorse because that's what they reminded us of.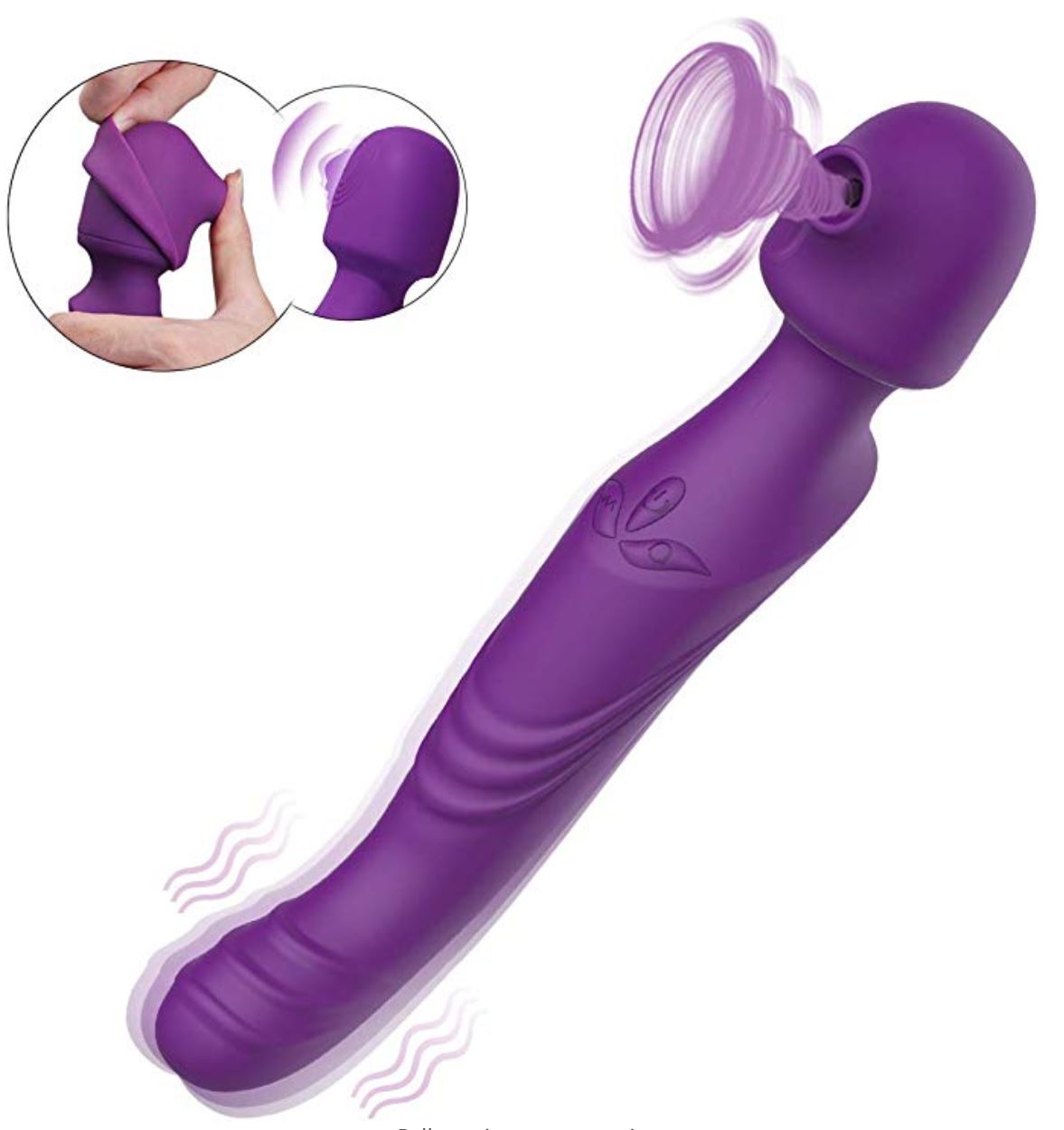 Here's the description from their Amazon shop:
"G Spot Clitoral Sucking Vibrator with 10 Suction & Vibration Patterns, Rechargeable Clit Stimulator with 10 Pulsating Modes, Silicone Sex Toys for Women and Couples"
♥ Size & Features: 8.5 inch dildo vibrator with 10 suction & vibration patterns with dual stimulator and an additional silicone suction wrap for clitoris sucking stimulation.
♥ Dual Stimulation: Stimulators on both ends aim at multiple fun play. Top head offers clitoris tapping stimulation and the other end serves as a curved dildo for G spot play. Besides, with suction wrap attached to top head (suction hole aligned with tapping section), it works as a clitoral sucking vibrator too.
♥ USB Charger: Rechargeable with USB charger. 2 hours of full charging offer 1.5 hours of continuous operation with its firm silicone shaft and pulsating top head.
♥ Waterproof: Fully waterproof and cleans easily using warm soapy water. Compatible with any favorite water based lube.
♥ Discreet Package: Privacy first, we deliver all products in plain packages & offer 90 day risk-free money back or replacement service.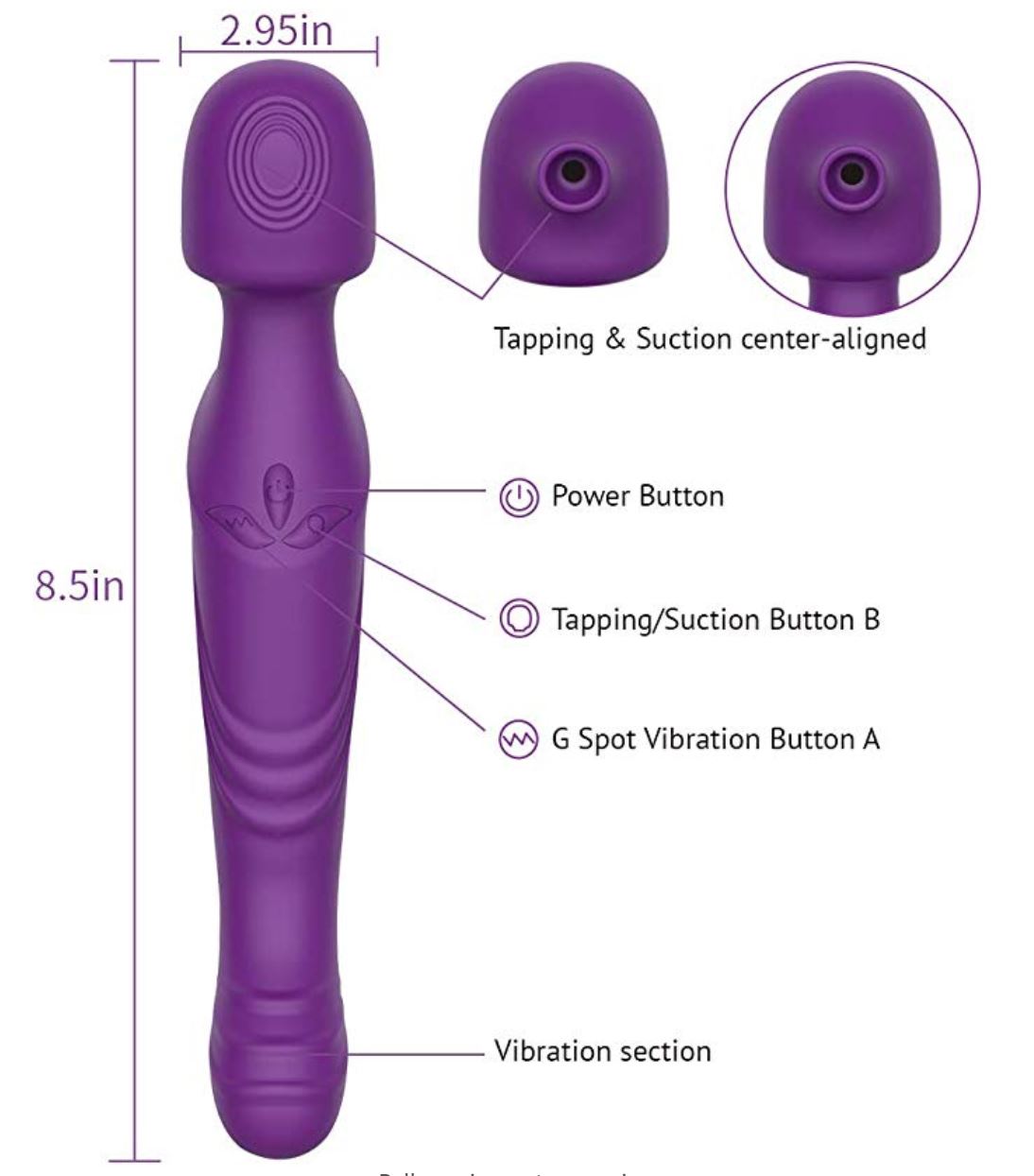 Baby Seahorse (BS):
Here's the description from their Amazon shop: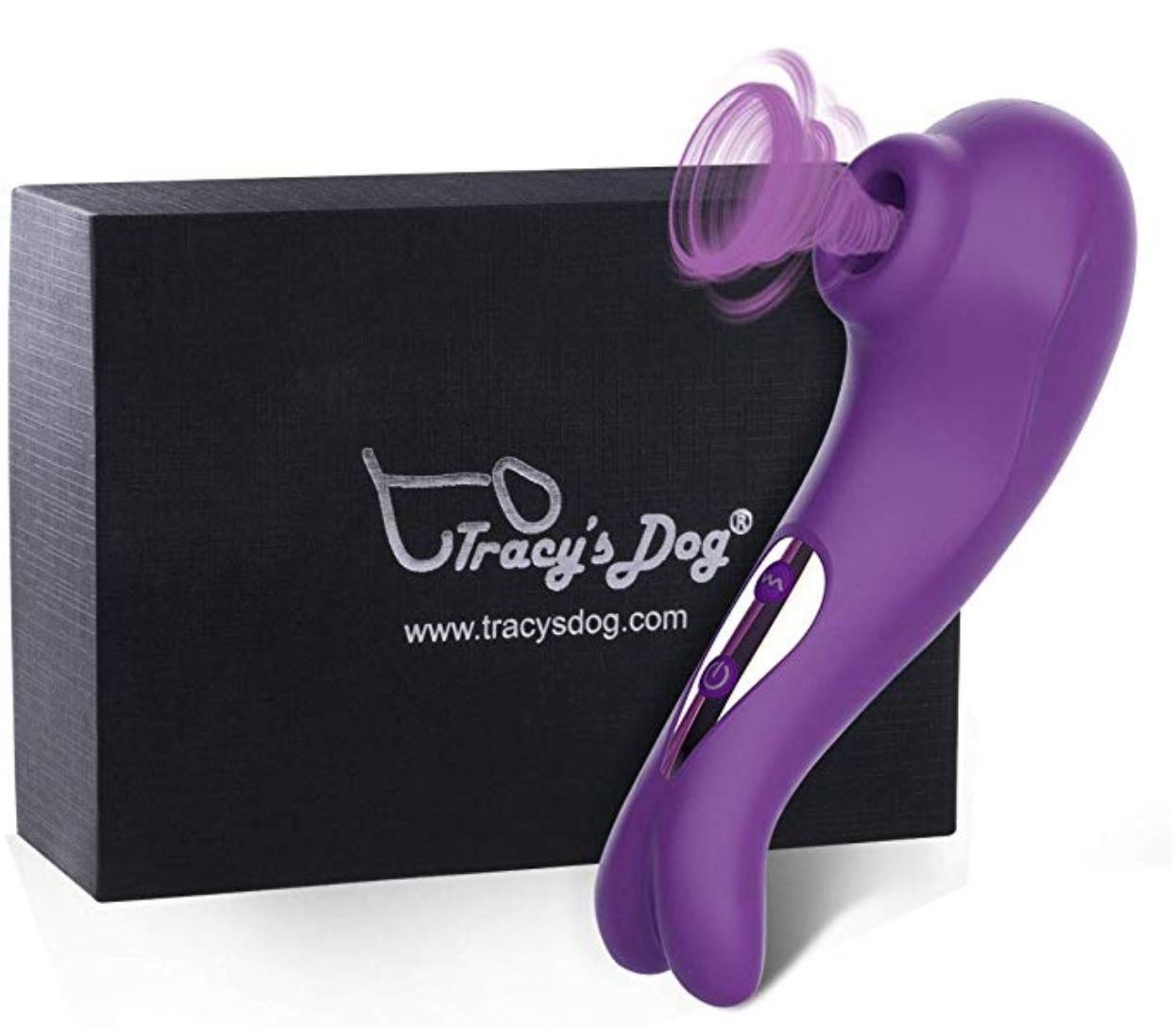 "Clitoral Sucking Vibrator, G Spot Vibrator Waterproof, Rechargeable Nipple Suction Stimulator with 10 Modes, Oral Sex Toy for Solo Masturbation and Couples"
♥ This unique vibrator uses orgasmic suction to simulate a sucking sensation, sucks and vibrates the clitoris or nipples with 10 different modes from gentle to wild, let you have the special climax experience.
♥ The clitoral stimulator with suction and 10 vibration patterns is designed to simulate realistic oral pleasure,encircling your clit and targeting it for intense stimulation. It is fully waterproof so you can use it while taking a shower or relaxing in the tub. Extremely simple cleaning and for pleasure and fun with peace of mind.
♥ Clitoral sucking vibrator is conveniently USB rechargeable, for elevated ecstasy wherever you want it, powering up fully in about 1.5 hours. A full charge will run pressure waves and vibration for up to 60 continuous minutes (the vibe won't turn on with the charger still attached).
♥ We use the top silicone and ABS in our products, it's healthy, odorless and easy to clean. With its comfortable handle & button, you can easily switch different vibrations to vary the pleasure.
♥ Private Packaging: Vibrators are shipped to you with discreet packaging, so no one knows what you get. Please contact us first if you have any questions, we will answer you in 24 hours. 90-DAY HASSLE-FREE REFUND OR REPLACEMENT.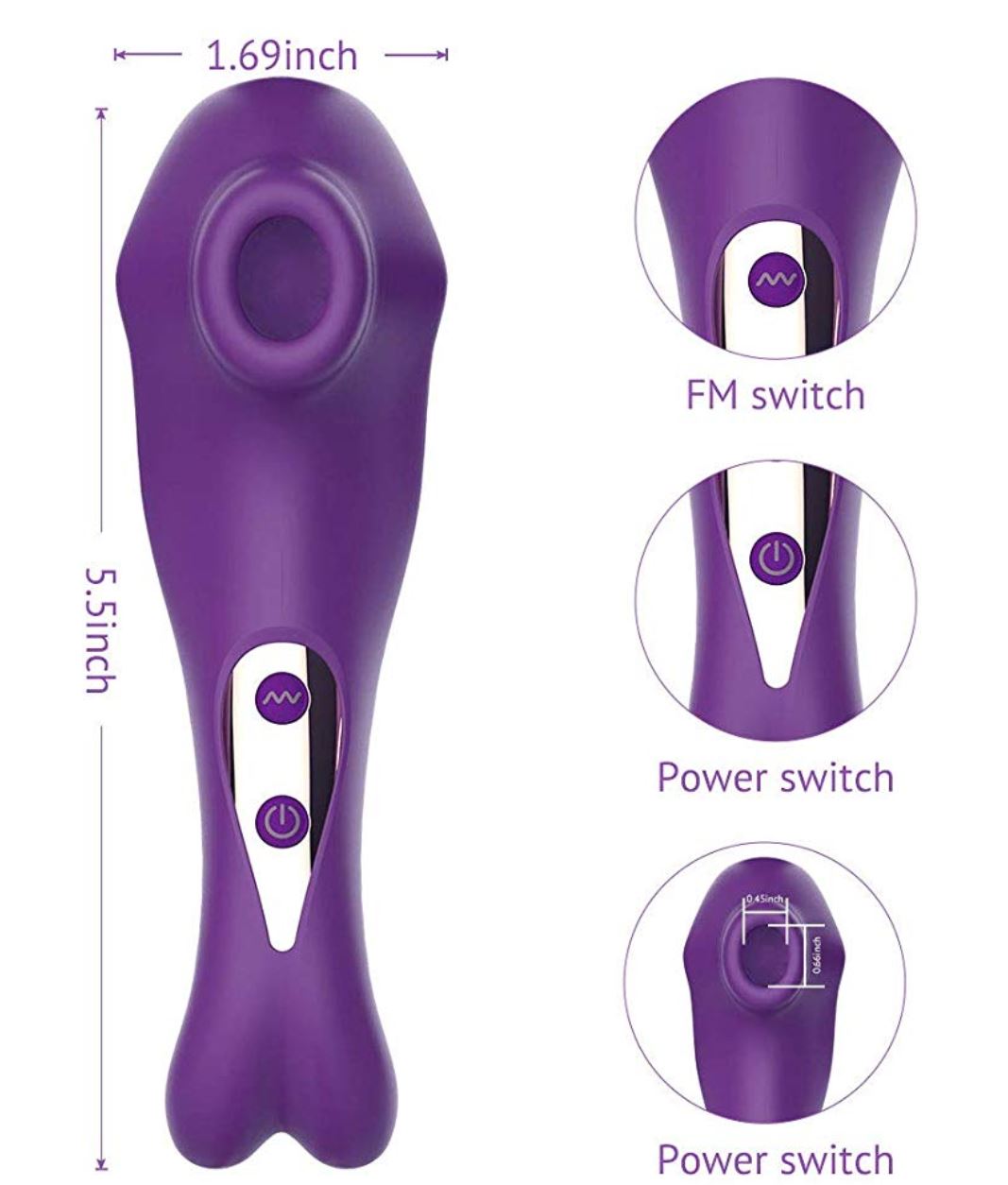 Our review: We loved these toys. Full stop.
I'll break it down by feature.
Packaging and Instructions:
They come in beautiful packaging with instructions for use and care; Mommy Seahorse even came with a full-color instruction guide! Baby Seahorse came in a beautifully textured box with embossing on top. His box was more beautiful but we liked the instructions in MS's box the most.
Practicalities:
Both toys are waterproof and rechargeable. They're both made with top quality, non-porous silicone, which makes them completely odorless, super easy to clean, safe for your body, and extremely unlikely to be irritating to your skin. They're both compatible with water-based lube.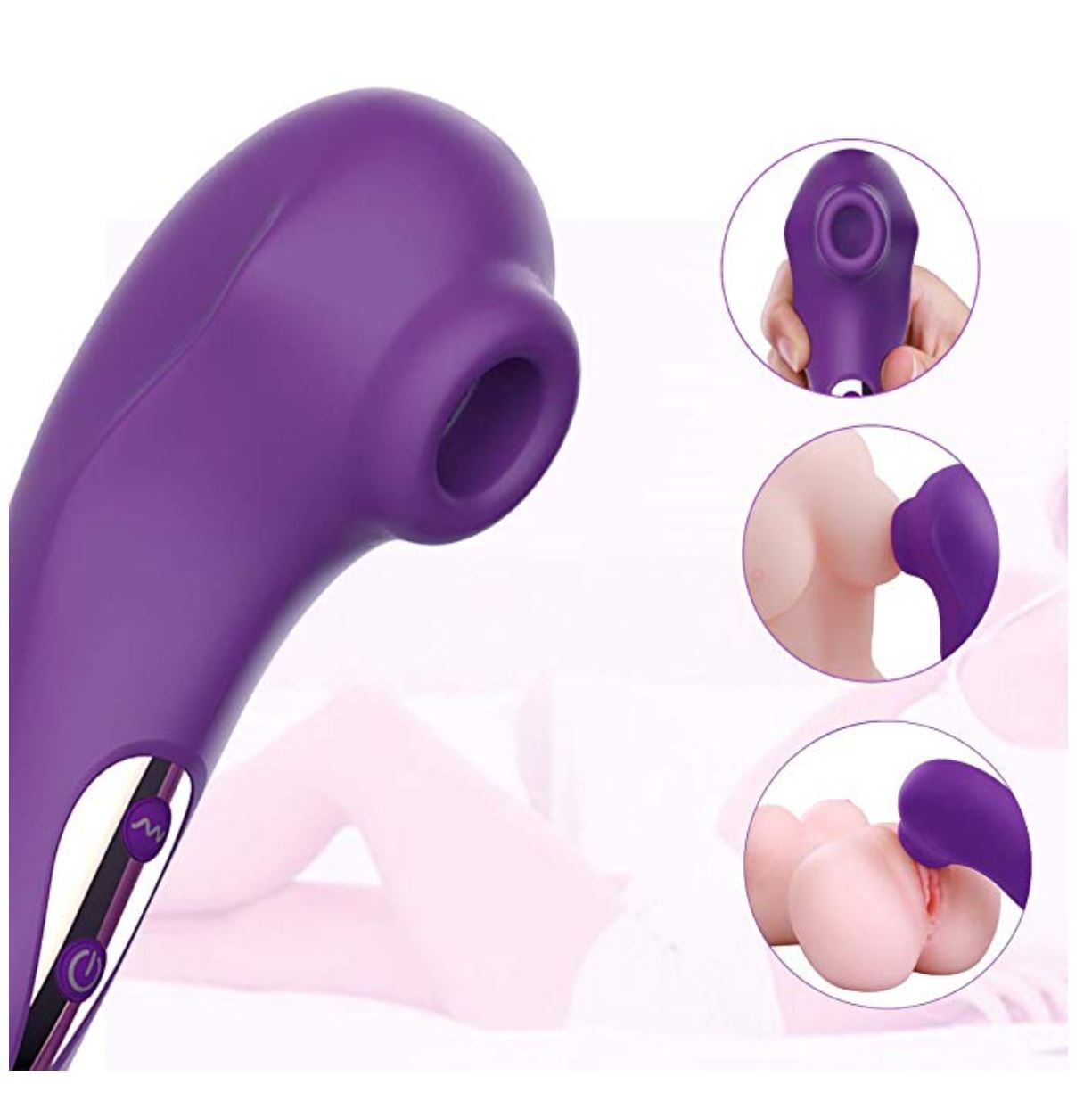 Texture and Sound:
Both toys are covered in a velvety soft, high quality silicone that feels decadent. It's a tie for texture. They're both extremely quiet, despite having powerful motors, but Mommy Seahorse was practically silent – so she wins that round.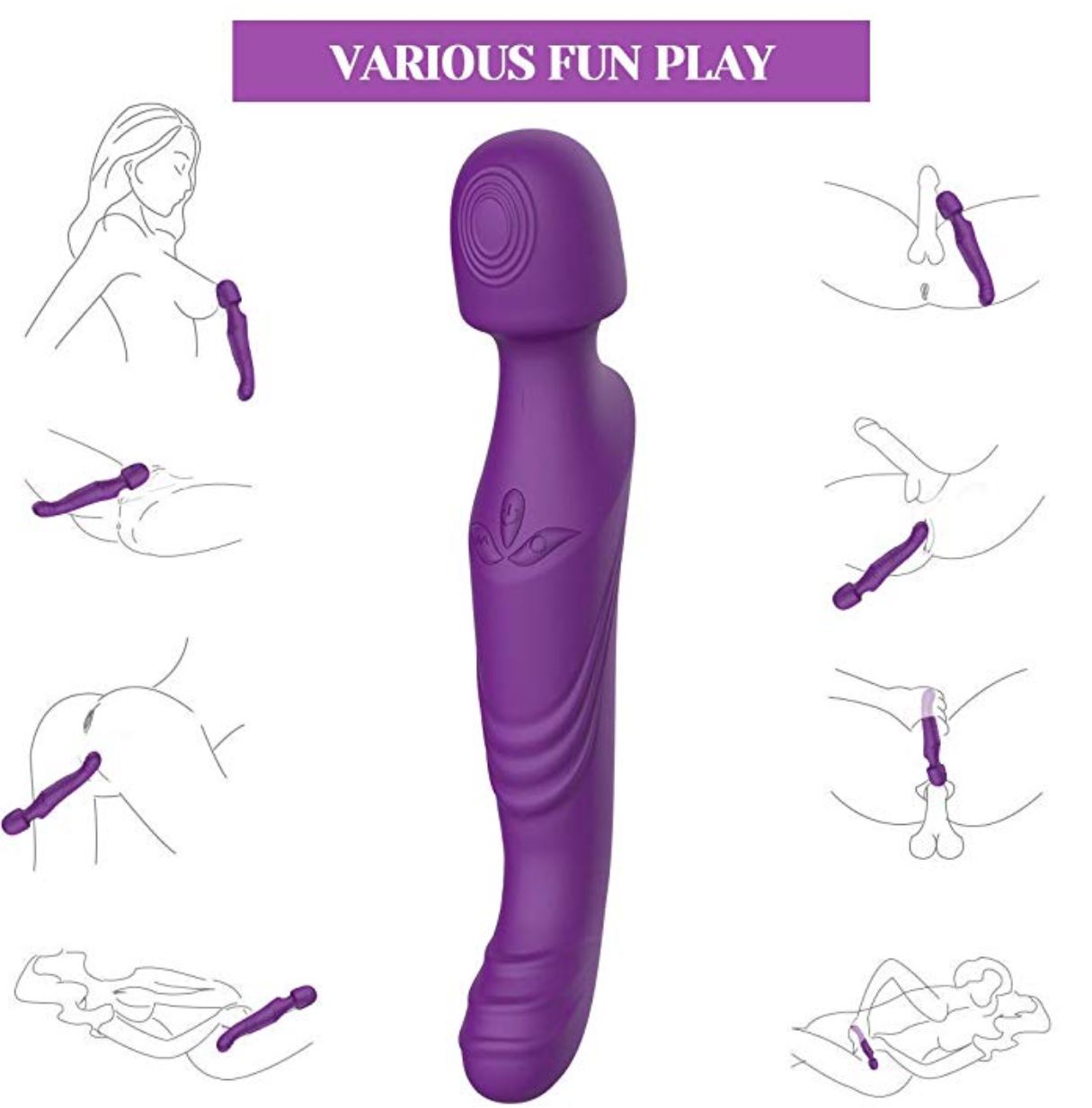 Sensations:
Each toy has 10 speeds. BS has one motor that pulses, hums, and buzzes, all at varying intensities. MS has two equally fabulous motors, one in
the head and one in the tail – they call this feature Dual Stimulation, and I have to say, it's incredible. We were really impressed with the variety of speeds and functions that both toys offered, and the intensity of the power settings on both toys was top notch. MS wins the power round, though, with that extra motor. They both also have part of the toy that's designed for external clitoral suction/stimulation and can also be used for nipple suction/stimulation. BS has better suction, but the tail of MS is built for "g-spot" (i.e., clitoris-urethro-lvaginal complex) stimulation.
MS also gets bonus points for the removable cover over the head that reveals a very cool little pulsing button that would provide unique stimulation to the clitoris or nipples compared with any other toy we've seen. (That photo is above near the MS description.)
Price Point:
Full marks for both toys. They both run about $30 and I will say I expected the quality to show that – a little "you get what you pay for" kind of thing. Having had a chance to review these toys in person, I will say that I was totally wrong. That price point is a steal! We would've expected these toys to cost 3-4 times what they do. If you're looking to get
Overall:
Mommy Seahorse would be an excellent toy for someone who's looking for both a penetrative and externally stimulating toy. Baby Seahorse would be an excellent toy for someone who has a favorite penetrative toy but wants to experience that clitoral or nipple suction. We genuinely love both toys and award them four enthusiastic thumbs up!
A note about customer service: The folks at Tracy's Dog are a delight to work with. They're kind, thorough, responsive, and caring. I wish customer service was this great everywhere!
Not favorite things:
The only point of contention I had with the entire process (and something to note if you're trans or genderqueer) is that the language and marketing on their website is very much directed to cisgender women. I would love to see the language be more inclusive of all genders, but I know that's something companies are still working toward. That being said, the Amazon listings were quite a bit more inclusive of genders and body parts (as you can see in the photos we included) – a solid step in a good direction!
Giveaway Details:
Those generous humans are giving away 5 of each toy – and here's how you can win:
♥ Note: you must have Instagram to enter this contest.
♥ To enter, you must post a photo of the product they want to win with a link to Amazon listing of the product in your caption. (Screenshot your photo from the Amazon links above.)
♥ You must also tag their Instagram pages (@ilovetracysdog and @tracysdogsextoy) and ours (@sexeducator).
♥ Your post must get at least 50 likes.
♥ Once your post reaches 50 likes, reach out to Nina from Tracy's Dog via Instagram (@tracysdogsextoy) to arrange to get your prize.
This post is sponsored by Tracy's Dog