February 1, 2020 is the First Annual Measure a Penis Day!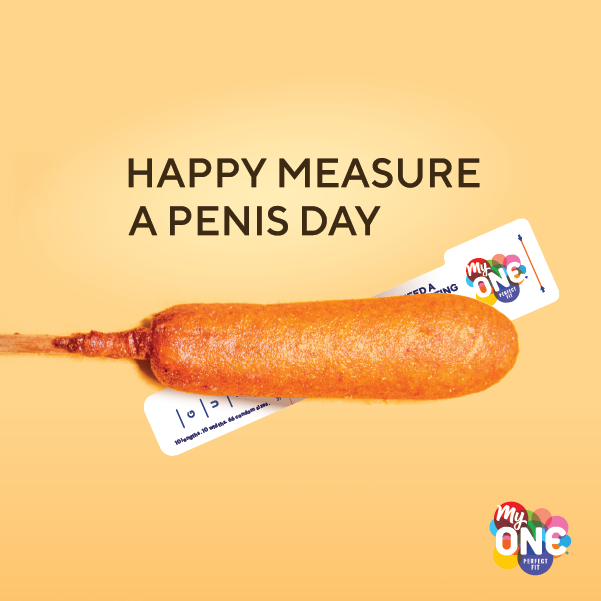 Measure a Penis Day is brought to us by the folks over at ONE Condoms® and myONE® Custom Fit Condoms.*
Does Size Matter?
We know that the size of a person's penis doesn't determine how good they'll be in bed or how good sexual pleasure will feel to them. That's why we constantly preach the message that size doesn't matter – and in those terms, it doesn't. Things that can get in the way of sexual pleasure, however, are stress, risk, and a poor fitting condom. ONE® Condoms knows this, and they've brought us myONE®: 60 custom fit condom sizes to make sure there's a right fit for every phallus.
Let's talk data:
Off-the-shelf condoms properly fit only about 12% of condom users. Many people struggle with issues like condoms pinching, squeezing, slipping off, or loss of erection.
Just like shoes, bras, or pants — it just makes sense people want to wear things that are comfortable. Condoms are the same way!
Over 80% of condom users have a penis shorter than a standard condom.
Standard condoms are about 7.5 inches long, whereas the average penis is 5.5 inches long.
For many people, it means the condom slips off during use – or they have to hold onto the condom during use. With myONE®, our customers talk about what a life-changing experience it is to have a condom that fits, and an incredible confidence booster. Finally they can focus on their partner and the fun parts, rather than stressing about the condom.
Another very common issue is that standard condoms are too tight, causing a "red ring of death" or that the condom is "choking my chicken." On top of that, the extra latex length from the condom being too long bunches at the base, causing the condom to feel like a tight rubber band.
Extra large condoms are often longer, but not much wider. So if you have a penis shorter and thicker than a standard condom, extra large condoms will not help.
When we first launched myONE® in summer 2017, every single one of the 60 sizes was sold within 4.5 hours.
Some common themes ONE® Condoms has learned from their customers are:
There's a lot of anxiety about size, and questions about "is my size normal?"
Many partners of condom users often reach out to us for advice how to talk about penis size and measuring with their partner. That's what Measure A Penis Day is all about!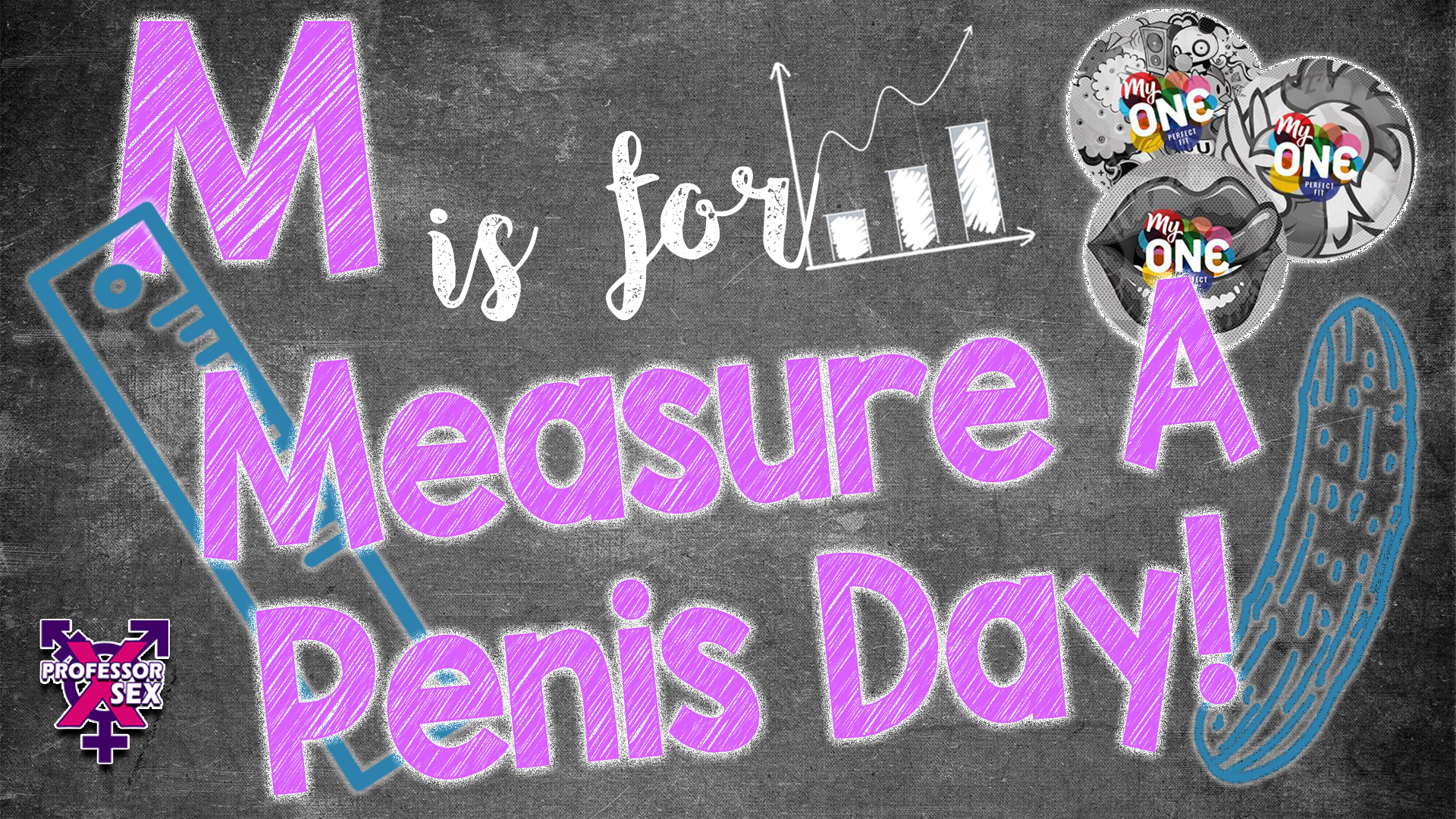 So, before you put any motion in your ocean, let's make sure you're fitted with the proper life-vest. I've been mailing out penis rulers and other treats from ONE® Condoms all week and I still have some left. Send me your address or head over to myONEcondoms to get your ruler now!
If penises come in a wide array of may shapes and sizes, why do some folks lie about their penis size?
Tomorrow (Feb 1, 2020) we are discussing research that explores why some people over report the size of their penis on the next episode of the Sex from A to ZTM podcast! Make sure you're subscribed on YouTube or wherever you get podcasts in the wild (find links here) so you don't miss out. We're also celebrating Measure A Penis Day with special guest Milla Impola from ONE® Condoms. We may or may not be doing some measuring on the show. Make sure you tune in!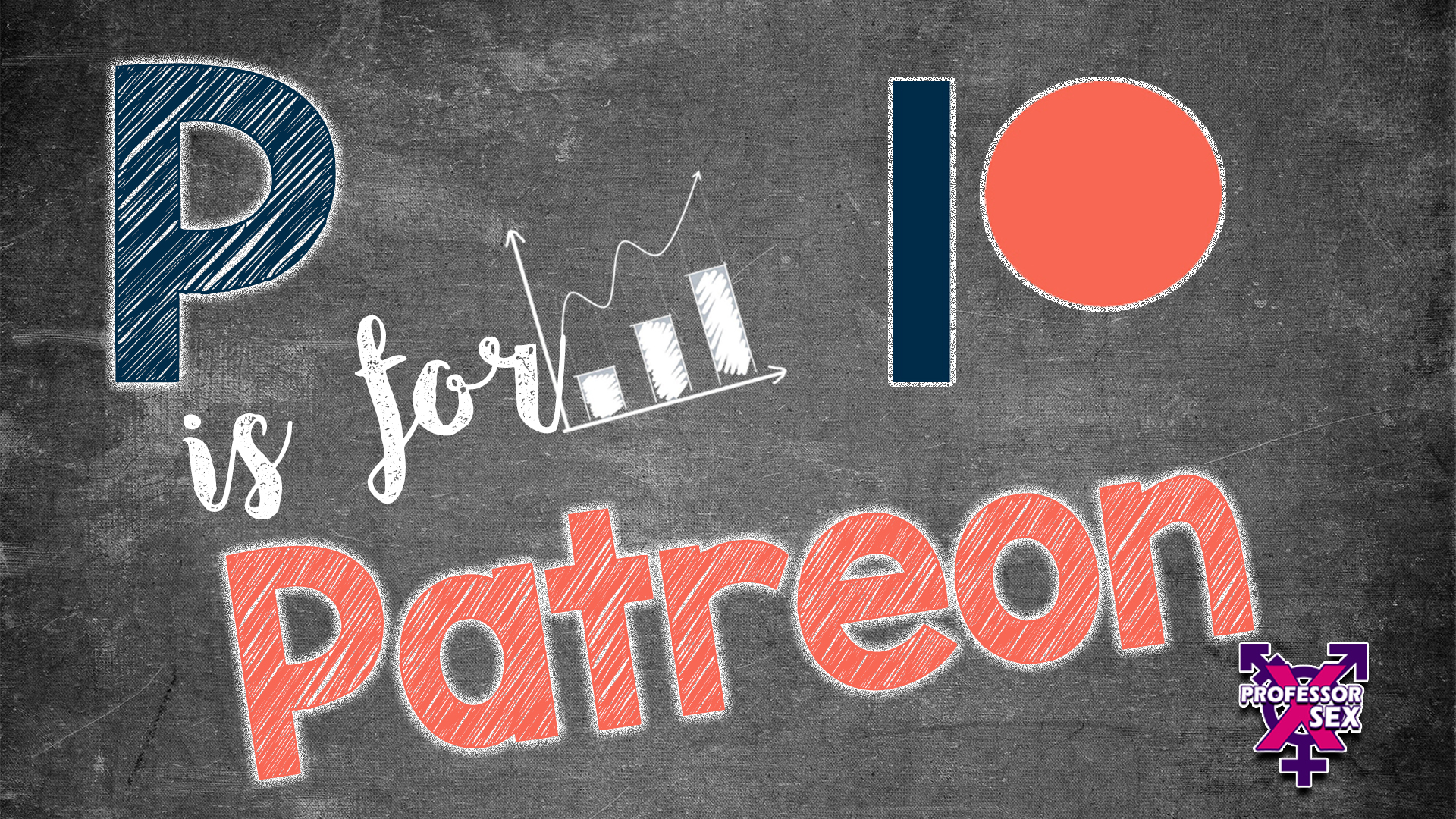 We've also got bonus content in the works for the folks in our Patreon Community. Join us!
For more on condom fit: https://www.youtube.com/embed/jzmmkCzGyDg?controls=1&loop=0&playlist=&wmode=transparent&enablejsapi=1&html5=1&origin=https%3A%2F%2Fprofessorsex.com
Win a ONE Condoms Goody Bag!
Share a post on social media with why you think Measure A Penis Day matters.
Make sure to include
ONE Condoms will choose the top posts and send them a ONE Condoms goody box!
*This post is sponsored by ONE® Condoms