Rob and Angel discuss gender and sexual identity labels used by US high school students.
Links to Listen:
Links and Resources from the episode:
White, A. E., Moeller, J., Ivcevic, Z., & Brackett, M. A. (2018). Gender identity and sexual identity labels used by U.S. high school students: A co-occurrence network analysis. Psychology of Sexual Orientation and Gender Diversity, 5(2), 243–252. https://doi.org/10.1037/sgd0000266
Graphs from the article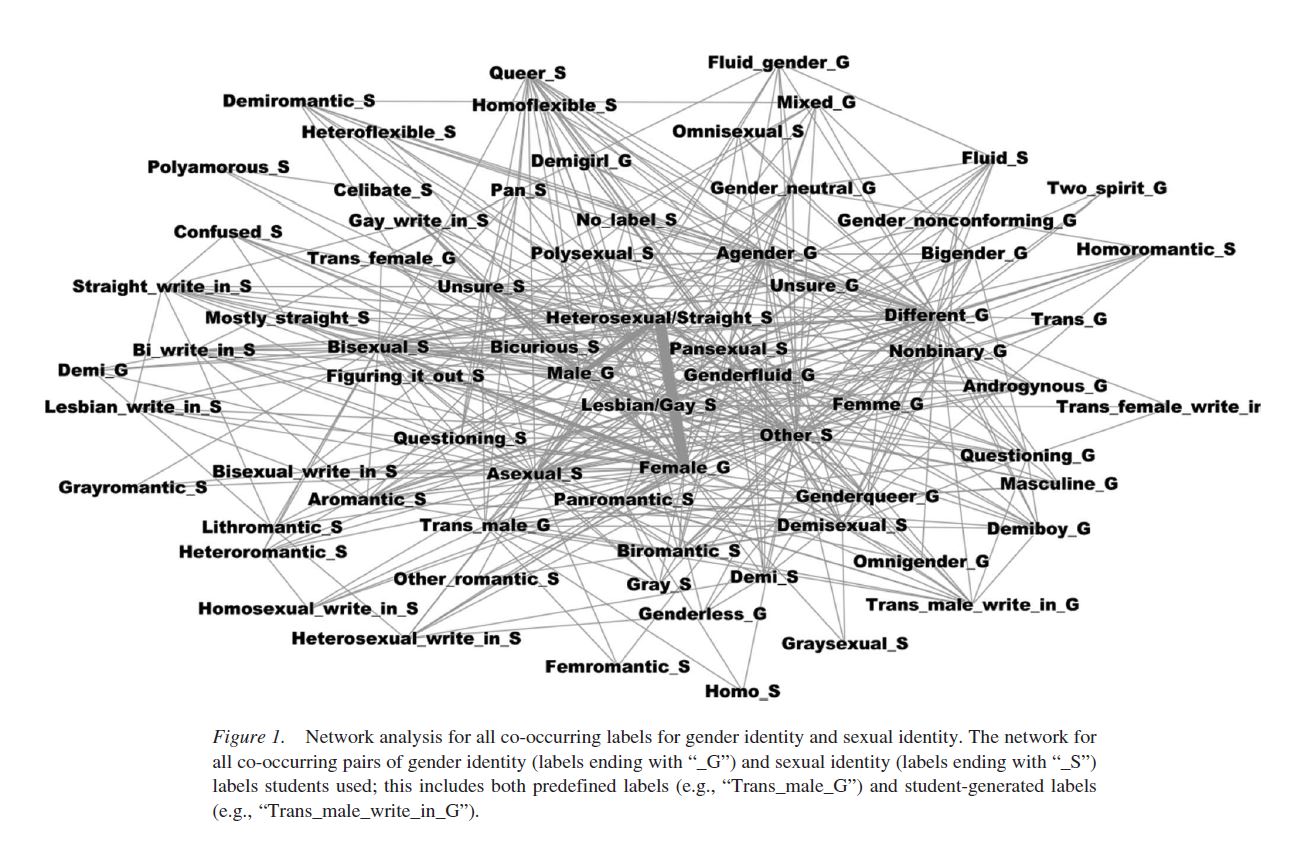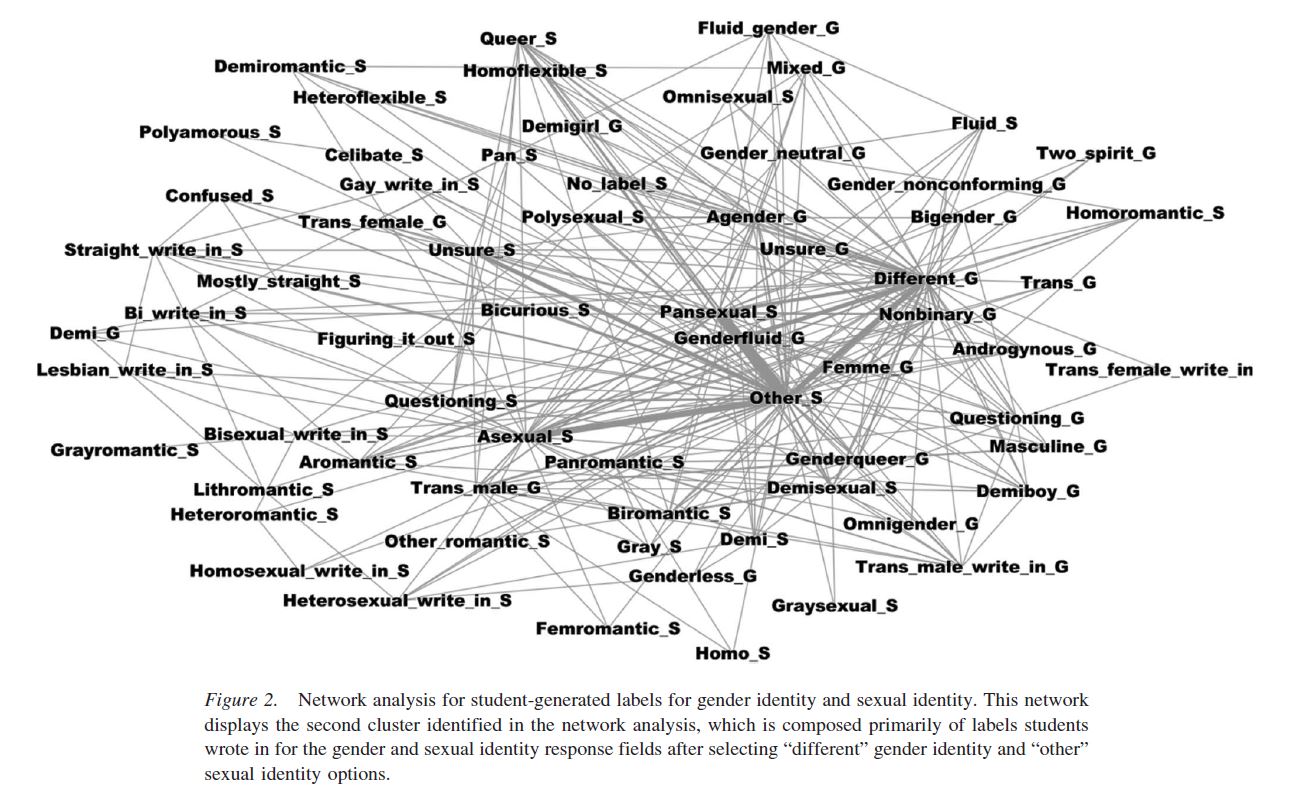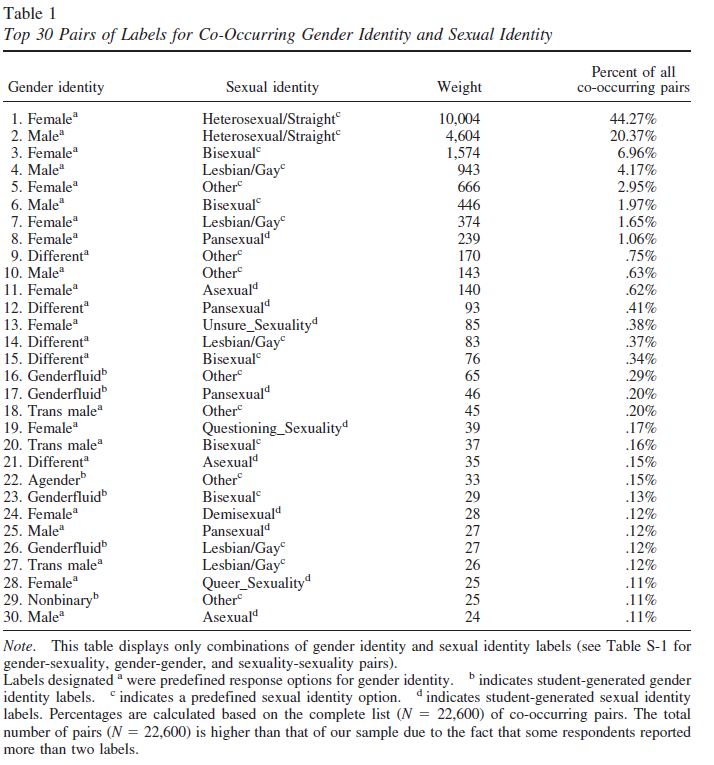 Van Anders, S. M. (2015). Beyond sexual orientation: Integrating gender/sex and diverse sexualities via sexual configurations theory. Archives of Sexual Behavior, 44(5), 1177-1213.
Plöderl, M., Sellmeier, M., Fartacek, C. et al. Explaining the Suicide Risk of Sexual Minority Individuals by Contrasting the Minority Stress Model with Suicide Models. Arch Sex Behav 43, 1559–1570 (2014).
Try Not to Be a Dick: A brief lit-review on the lasting impact of coming out.
Get Bonus Content! Support the Podcast! Join us on Patreon!
About "Sex from A to Z":
"Sex from A to Z" is a sex science podcast discussing in plain language the actual studies that inform how sex therapists, sex researchers, sex educators, and medical professionals make decisions about sexual health and wellness. On each episode we take a deep dive into a different piece of peer-reviewed literature, break it down and explore the social, scientific, and personal implications. This is a podcast for anyone interested in understanding the psychological, medical, and other scientific research behind sexual issues that impact all of us.
"Sex from A to Z" is hosted by Angel Russell and Dr. Robert Zeglin, and produced by Steven Russell. Art for the podcast was created by Angel Russell. We will post links to all the articles we discuss and additional resources for exploring each topic. You can watch on YouTube or listen anywhere you find your favorite podcasts. To check out other episodes, updates, show links, and additional content, go to: ProfessorSex.com/podcast.