Kink Crate Podcast Giveaway (Updated with winner)
Update! Winners of the Kink Crate Naughty Librarian Giveaway:
Our winner was Daniella from Tuscon and our runner up was Myk from Jacksonville who will get a small goody bag because we love our folks so much! Thank you to everyone who entered. Don't forget, even if you didn't win the free crate, you can sign up for Kink Crate and get 35% off using code "AtoZ". Stay tuned for more giveaways from us and other awesome sponsors.
✪ ✪ ✪ ✪ ✪ ✪ ✪ ✪ ✪
Kink Crate Giveaway details:
Kink Crate is a monthly subscription box service, for adults, that contains kink and BDSM products, personal items, candy, stickers and other creative treats. Every month, for less than $50 (which includes shipping) your Kink Crate will be packed with 5 to 9 items, a kinky new theme, as well as the informative Kink Crate Handbook which often features content from yours truly. The handbook is the ultimate guide to your monthly crate, it will give you info on your items, useful tips for how to use them, and other pleasure-based sex ed content.
Multiple crate options are available for every kind of couple and they also have a "single ladies" crate option. There's no contract, so you can join or quit anytime you like.
Kink Crate announces their themes every month, so you get a hint about what they're up to, but the specific contents of the boxes are always a surprise. You can see me unbox some past Kink Crates on my YouTube channel and read some articles that have featured in their handbook on the Professor Sex blog.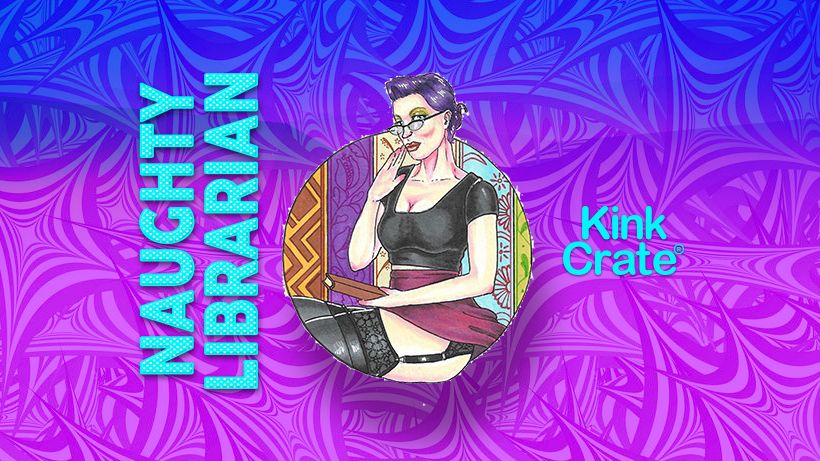 Podcast listeners can sign up and get 35% off their first crate by using code AtoZ.
Kink Crate is also giving away a Naughty Librarian crate box to one lucky Sex from A to Z listener.
To enter to win, subscribe to the podcast or the YouTube channel and email us a screenshot and your contact info. (Info@professorsex.com). Refer a friend who subscribes and enters, and if they tell us you sent them each new friend will count as an additional entry for you.
Contest ends on February 5, 2020 and winners will be announced on the podcast on February 7.