Coming Out Kinky: Considerations for sharing your kinky identity with others.
I initially wrote this piece in October for the Kink Crate handbook. October is cause for several awesome celebrations. One of my favorites (besides Halloween, obviously) is Kink Awareness Month (started by Stockroom.com in 2012). Most awareness campaigns are part of larger harm reduction model, the goal of which is to demystify (and thereby destigmatize) an identity, behavior, or condition that many folks are unfamiliar with and, as a result, increase support for individuals in that community. Awareness campaigns tend to have two major components to their social impact: educational and interpersonal.
Educational
The first (educational) is to make the general population more aware of the particulars of a concept they may not have otherwise been familiar with. With Kink Awareness this might mean that sexuality educators (like myself) run programming featuring issues, concepts, or behaviors specific to the kink, BDSM, and/or fetish communities so that folks who want to know more can. This could mean that someone new to kink/BDSM now has a foundation from which to launch their own journey, or someone who's been in the community for a while might learn something new about a facet of kink/BDSM they weren't previously exposed to/familiar with. This education can also help provide a framework for friends, loved ones, coworkers, neighbors, etc. of folks involved kink/BDSM to help improve relations. Educational programming sometimes includes fundraising efforts that help support research dollars, policy changes (where they're needed), additional educational content, and myriad forms of institutional support. For example, in addition to the work I do as a BDSM researcher, I am frequently invited to educate graduate students in mental health and public health fields on kink/BDSM and special considerations that should be made for working with kinky clients.
Interpersonal
The second component (interpersonal) refers to individual members of the community speaking out about their experiences. Regarding Kink
Awareness, this often means members of the kink/BDSM community coming out to friends and family, or folks who are already out taking their message to wider audiences. When people disclose something personal, it humanizes the experience in a way that helps outsiders relate and fosters empathy – even when they don't share in those same lived experiences. Increased empathy combats stigma to reduce prejudice and discrimination. This not only improves interpersonal relationships; it can also dramatically improve physical and mental health outcomes for folks living in stigmatized communities. Despite growing mainstream approval for kink/BDSM, as evidenced by the wildly popular Fifty Shades franchise, there are still a great many people who feel confused by or even disdainful of BDSM and folks who engage in it. It's an ugly truth that not all of us have the freedom to live our lives as openly as we please. Disclosing a stigmatized identity has myriad potential consequences. As with any stigmatized identity, there are many things you'll want to consider before coming out kinky.
Note: These are, by no means, all the important points to consider. I'm hoping to provide a solid starting point and some resources so that you feel empowered to make the coming out decisions that work best for you.
Family Matters:
One of the most immediate factors at play when coming out as a member of the kink community is the way you'll be received by family. If you're young or otherwise in a position to depend on parental or guardian support, you'll need to think about whether disclosing your kink identity will be well-received. If telling your conservative mom you're kinky means you'll get kicked out of your house or have your tuition dollars cut off, you may want to wait until you have time to secure an alternative living space or financial support.
Being openly kinky could also be an issue for folks who have children. Many folks still confuse kink with abuse and there have been cases where family members or neighbors threaten to call social services when a member of the group is outed as kinky. If this were to happen to you, it wouldn't necessarily result in your kids being taken away, but it would absolutely result in a lot of uncomfortable conversations, heartbreak, and possibly emotional trauma for everyone involved.
It may be the case that you don't depend on your family for practical support, but you do rely on them for emotional or social support. You should at least consider the possibility that your kinky revelation might not be as well received as you hope it to be. Ask yourself if you're prepared for an awkward Thanksgiving (or one where you're not joining your loved ones at the family table) before jumping off the self-disclosure deep end.
Social Support: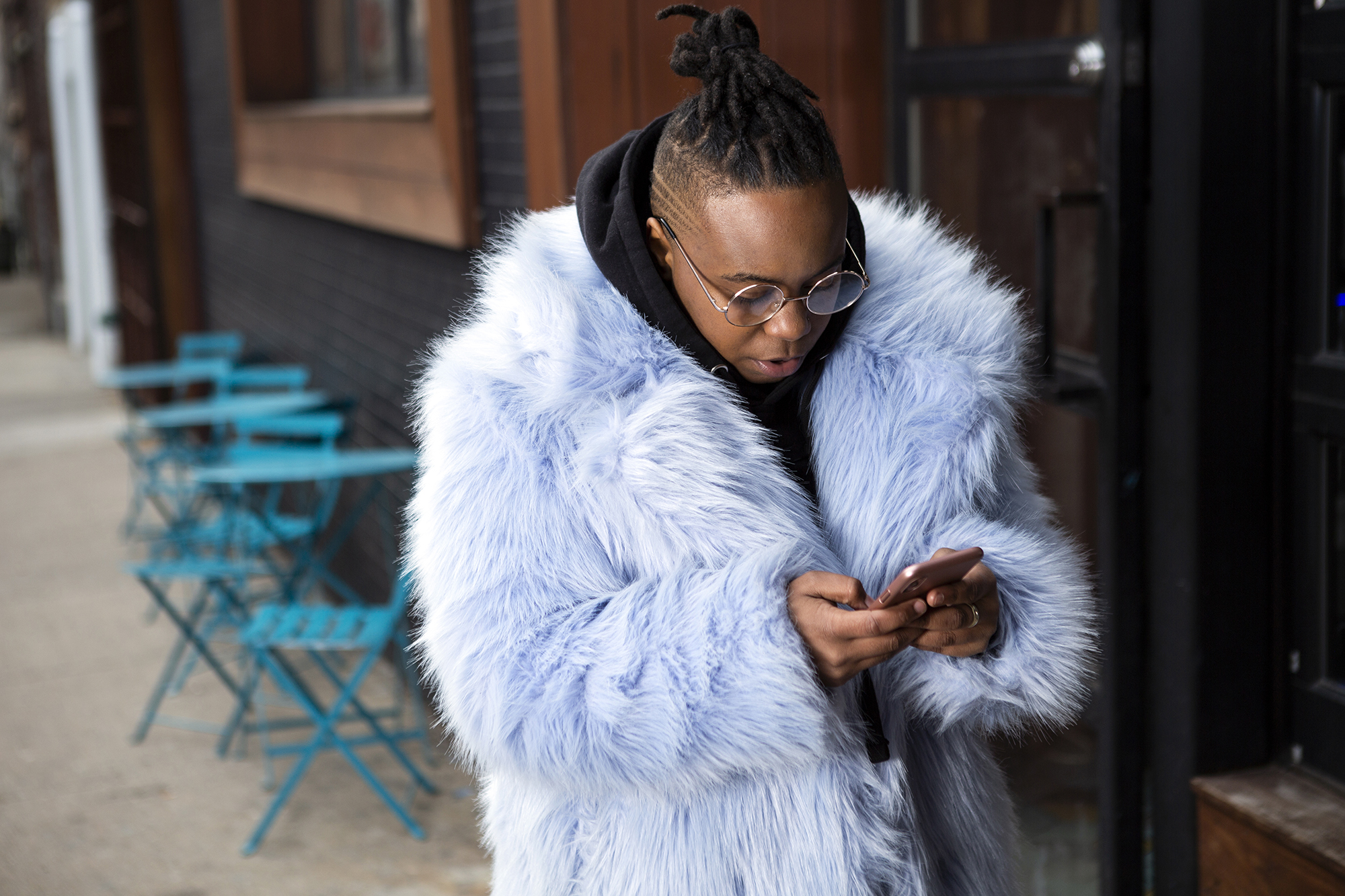 If you're someone who's family relationships may be at risk by the news that you're kinky, work to establish a strong social support before taking that step. Even if your family is over-the-moon for you, having a social network of other kinksters can help you not only feel emotionally supported, it also provides folks you can lean in to for educational support and other practical kink-related resources. If you're new to kink-communities, most people start online (fetlife.com and lovingbdsm.net both have robust, albeit wildly different, online communities; other social media platforms have subgroups of kinky folks, as well). When creating your online persona, consider whether you want to use your real name or a kinky pseudonym. Not only is using a pseudonym fun for lots of people, it helps you maintain a layer of anonymity so you can control the flow of information about your involvement in BDSM. The BDSM community as a whole has a serious code of ethics about protecting each other's identities, but that can sometimes be hard for others to do when you're using your real name in all your kinky spaces. You also might want to consider what sort of photos you're willing to post in online spaces, and whether you want to include your face. Again, community members tend to do an excellent job keeping folks behaviors secret, but once you put your face or photo online you do give up some control over it.
After spending some time in online spaces, many folks like the idea of meeting up with other kinksters in person (usually at group events called munches – which are usually posted in online kink spaces). This can involve a type of outing yourself, especially if you have been using a fake name or posting photos that obscure or hide your face. You'll want to consider whether you want to meet up with kinksters in your hometown or whether you'll want to travel to meet up with folks. While traveling for a meetup can offer you a layer of anonymity, it might make it harder to maintain relationships and friendships with the folks you meet there. Local meetups (when they're available) are much more convenient, but they often occur in public places and you run the risk of being seen by coworkers, friends, or other people from your non-kinky (vanilla) life. If you're attending a local meetup for the first time, ask if they have dress code or behavior policies for folks attending that you may want to consider. For example, many organizers of munches will ask folks not to wear collars or other kink-gear to the munch – even if they'd wear those items to other public outings – as it can implicate other munch attendees and out them without their consent.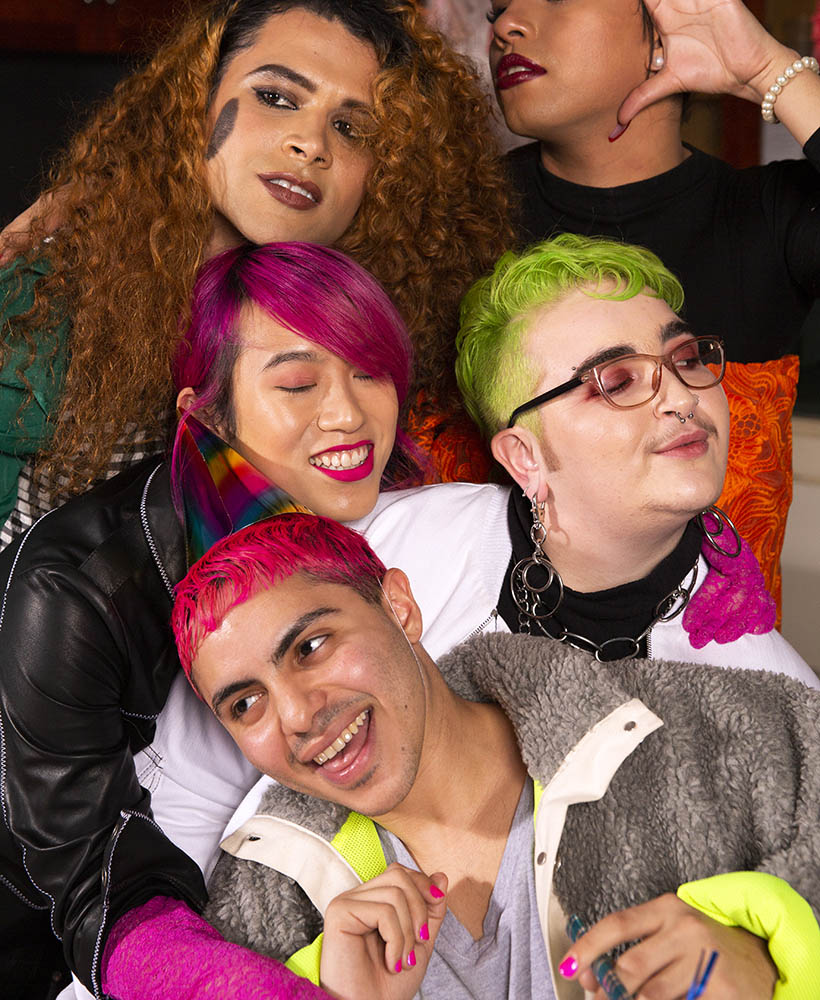 If your offline meetup involves meeting another kinkster solo (instead of in a group setting), you'll need to consider your personal safety as well as considering your anonymity. Some safety tips for meeting an online match in person include meeting them in a brightly lit, well populated area; telling a trusted friend who you're meeting and where; asking for a photo ahead of time and sending that to a trusted friend as well; meeting separately so you're not relying on that person for a ride; abstaining from substance use on the first meet up. Meeting folks from the kink community can add a layer of complication as many folks don't use their real names or have personally identifiable photos available online. That's one reason why group meetups are so popular. This doesn't mean you should never meet someone you've connected with online; it simply means you'll want to carefully consider your personal risk level and the steps you want to take to feel safe(r).
Work it:
Another arena that could be impacted by your decision to come out kinky is your job. Everyone's job situation is different, so you'll know best whether you feel comfortable being open or not. Folks who work with children have different considerations than do computer programmers, for example. The best way to make that choice is to look around at your work culture. Do you see lots of alt folks or does everyone seem pretty buttoned up. If you can't afford to lose your job or get bypassed in your next promotion, make sure you understand the employment laws in your state and then proceed with caution.
Risk Aware Consensual Kink:
The best way to set yourself up for success is to do your best to understand the risks you might be exposed to and then work to protect yourself. This means understanding creating a network of social support, knowing your rights as a parent/tenant/student/employee (etc.), educating yourself on BDSM, understanding and being able to talk about the difference between BDSM and abuse, and protecting your identity as much as you decide you need to as you move through this process. Sometimes it's the case that folks are outed by some person or situation other than the way they would've intended. Having a good support system, educational resources, and knowing your rights also comes in handy when navigating those moments.
Resources:
What follows are my personal favorite resources for folks in kink/BDSM. This list is by no means exhaustive but should help you get started on your journey or, for folks who are already far down this road, might be good tools to add to your toolbelt.
National Coalition for Sexual Freedom

Their resources page includes information on legal cases, a Kink Aware Professionals directory, a library, and much more.

Kink+ (facebook.com/KinkPositiveEducation)
Loving BDSM Podcast, blog, and community
Science of BDSM Lab
Sex Positive Families

This is a general sex ed resources for parents that includes information about talking to your kids about sex

Some authors to check out: Richard Sprott, Jay Wiseman, Janet Hardy, Dossie Easton, Phillip Miller, Midori, Clarisse Thorn, Princess Kali
And of course, my blog here at ProfessorSex.com
*This article first appeared in the Kink Crate handbook. For more info on Kink Crate go here.