Big Strap-On Energy: Strap-on fun for everyone!
I recently had to navigate a personal conflict. The other party was making a series of social power plays that left me feeling frustrated and belittled. Describing the issue to one of my sweethearts, I mentioned that I needed to reach out to this person and try to establish some healthy boundaries but was feeling powerless to communicate the way that I needed to. My sweetie, who also happens to be a fellow sex educator and a brilliant sex therapist, Dr. Liz Powell (sexpositivepsych.com) said, "Before you write out your message to them, put on your strap-on and strike your best superhero pose!" I giggled at the suggestion, but she quickly let me know she was serious, so I tried it. Y'all, it was such a game changer. I'll be honest with you, more often than not I'm on the receiving end of strap-on play. Putting on my gear and assuming a power pose – even though nobody saw it but me – created a huge shift in the way I took up space and that translated into a much more confident mindset. This shift allowed me to harness (pun intended) some serious strap-on energy. I will definitely be drawing on this confidence-boosting technique again in the future.
If you've ever worn a strap-on, you can probably relate to some of the story I just shared. If you've never worn a strap-on before, it's an interesting experience that takes some getting used to. Give yourself lots of time to get a feel for it. It's different from other sex toy use because it becomes an extension of your own body in such a unique way. Depending on your harness, the dildo/toy inside it, your body type, height, and shape, the height and shape of your partner, and so many other factors, there will be lots of fumbling around before you finally get into your groove. Then, as you change up positions and activities, you'll be learning all over again. I personally enjoy strap-on play in a big way – both as the receiver and the wearer – and I'm excited to share some ideas with you on how to use this fun new toy! It will feel super awkward at first, that's part of the experience. Take it slow and enjoy the journey!
Note: Strap-on accessories can be penetrative (strap-on dildo/cock) or penetrable (strap-on vulva/pussy/cock sleeve). For this article I am going to focus on penetrative strap-on toys.
Who is a strap-on for?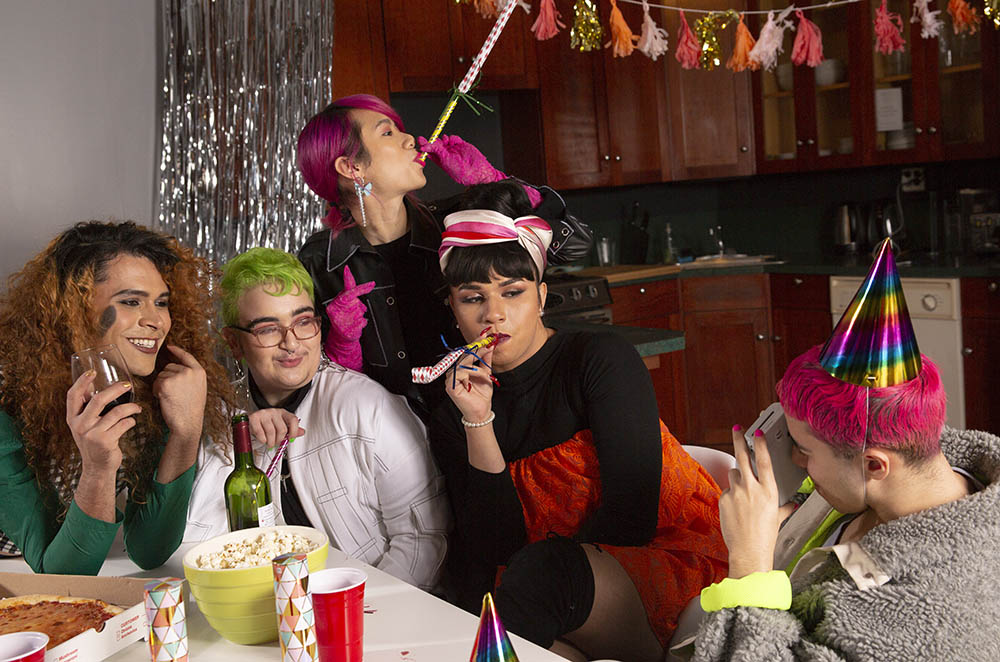 Anyone can wear a strap-on! The number of dildos and other sex toys available to be put into a strap-on harness is virtually unlimited. Whether
you're in a body with a vulva or a body with a penis, wearing a strap-on harness acts as an extension of your body and allows you to penetrate your sex partner in a way that you might not otherwise be able to. Traditionally, strap-ons are marketed to vulva-havers for penetrative sex that mimics penis-in-vagina sex, but that is only one of the many fun ways to use this super awesome tool. I will be describing activities with guidance for the person wearing the strap on.
For ease of reference, if the activity I'm describing is for folks with a vulva, I'll include a (V) next to it. If it's for folks with a penis, I'll include a (P).
Safer (Strap-on) Sex
Wrap it up.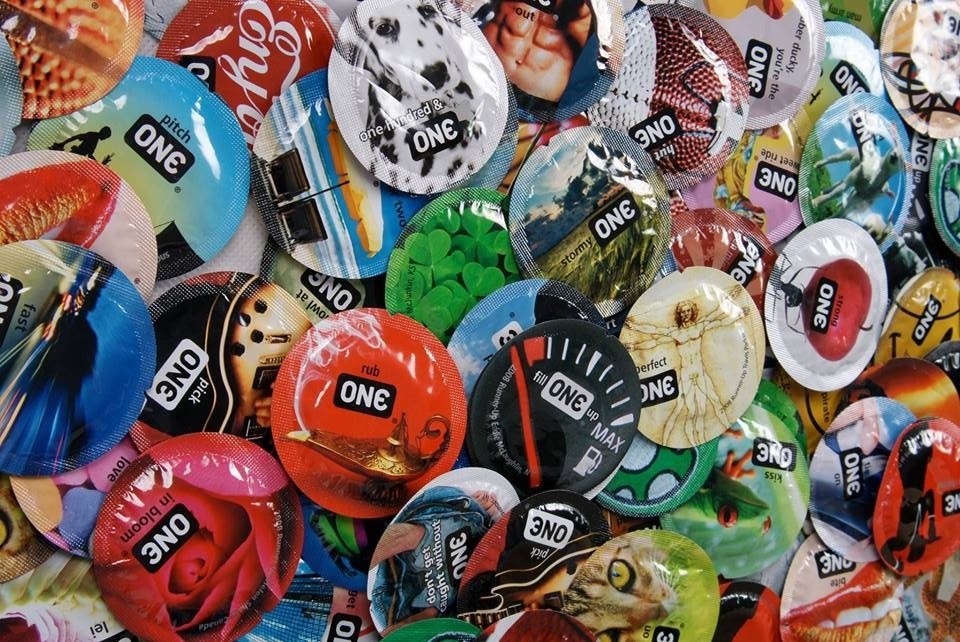 Toy sharing puts you at risk for STI transmission. Don't forget to use a new condom for each sex act, as you go from one point of penetration to another (from anal sex to oral sex, for example), and as you switch off between partners. If you use a silicone dildo you may wish to use a condom that is not pre-lubricated. Pre-lubricated condoms are lubricated with silicone lube. In such small amounts it may not damage your toy but if you're using the condoms and toy together frequently, silicone lube will potentially deteriorate a silicone toy. (This doesn't seem to be nearly as much of an issue with medical grade silicone toys and lube, so if you know you're using high quality products you may not need to give this a second thought.) You can always use a condom that's not pre-lubed and add any kind of lube you want once the condom is on the toy.
Keep it clean.
Make sure you use a toy safe cleaner or fragrance free, gentle soap and hot water to thoroughly clean your dildo after each use. Don't forget to clean your harness following the instructions provided. A cloth harness can often be washed on the gentle cycle in the washing machine – for extra care, tie it up into a lingerie laundering bag or a pillow case. If your harness is made from nylon cloth you may want to hang it to dry as the dryer will melt it. If your harness is made of something other than cloth, your care instructions will vary.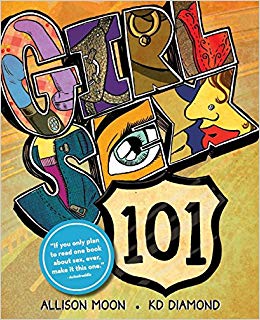 Bump and Grind. (V)
This fun idea comes out of one of my favorite books, Girl Sex 101 by Allison Moon and illustrated by KD Diamond. Allison suggests putting on your strap on under your clothes and wearing it out on date night so your partner can rub up against you throughout the night and feel the
promising hardness underneath your clothes. Don't think this is just for folks who both have a vulva. This can be super sexy no matter what your partner is packing. Knowing that they'll be on the receiving end of all goodness later will be thrilling for both of you!
Massage with a Happy Middle. (V) or (P)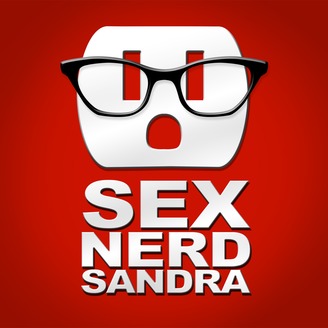 This is another idea that I first heard from Allison Moon – this time when she appeared on the Sex Nerd Sandra podcast with sex educator Sandra Daugherty. Being on the receiving end of a well-delivered back massage can be a favorite activity for most people but only a special few of us really get-off on giving the massage. If you want your partner to give you the world's longest, sexiest massage, put your strap-on harness on … backwards. Wear it so that the harness is on your mid or lower back and the dildo is sticking up on like a fin. Your partner can straddle you for optimal massage leverage and slide down onto the dildo. They can rock and grind while they rub you down – giving a whole new meaning to the term deep-tissue massage. Depending on your harness and the dildos you have available to you, you may have to experiment a little to get the right position for optimal massage magic, but who doesn't love some fun sexual experimentation?! This can be a hit for anyone who enjoys massages who has a partner who enjoys penetration.
Strap One On. (V) or (P)
This is a literal twist on traditional strap-on wearing. In this case you'll put the harness on in such a way that the dildo is penetrating you and the harness is acting to hold it inside you. Depending on your harness and your dildo this can be arranged for vaginal or anal penetration.
Kink Tip: This doesn't have to be a solo act! Dom(me)s, make your sub strap this on and wear it under their clothes for date night, while they run errands for you, or while they're home doing chores. Get creative!
Two's Company. (P)
This is specifically for folks with a penis who are topping (penetrating) folks with a vagina. The penis-haver can wear the strap-on harness in such a way that it allows them to double-penetrate their partner – with their penis and the dildo.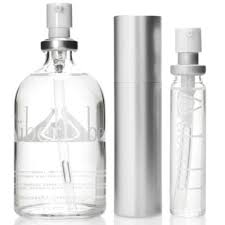 Note: Silicone lube is extra silky and perfect for anal play. Also, whenever penetrating someone anally, go slow and warm them up with
something first – like your fingers.
Got You Pegged. (V)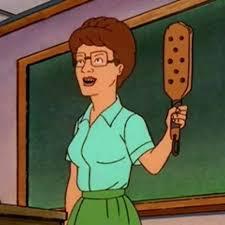 The fine art of pegging refers to the act of a vulva-haver wearing a strap-on to anally penetrate their penis-having partner. Pegging is a fun exploration in penetrative power-exchange. Unlike most of the activities I mentioned above, you'll wear the strap-on as it's traditionally meant to be worn. Remember when I said this stuff will be awkward at first? Embrace the awkward and enjoy the ride. If you feel inspired to try this because you watched some hot pegging video on Pron Tueb and now want to do the thing, be warned: This will not be like what you saw in that video. Porn can be a great tool for exposing us to ideas and fantasies we may never have considered, but it's not real. Learning to have sex by watching porn is like learning to drive by watching The Fast and The Furious; you'll get disappointed at best and egregiously injured at worst.
Go slow, take your time, and communicate a lot about what is and isn't working for both of you. Anal sex should NOT hurt, so if it does, slow down, engage in more foreplay, and use more lube. Be willing to try a variety of different positions, sometimes the angle of insertion can make a HUGE difference in how much the person being penetrated enjoys the experience.
Bonus tip: Try using the dildo that you want to put in your strap-on on it's own first. Maybe have the partner being penetrated play with it on their own, or explore playing with it together, to see how it feels to you before adding the experience of the strap-on to your sexploration.
Deep Throat. (V) or (P)
Oral sex of all kinds creates a titillating power dynamic between two partners and there's so much to explore. Sucking strap-on cocks is a sexy fetish and there's nothing that helps you feel down to fuck quite like having your strap-on cock sucked. Whether it's slow and sensual or (pre-negotiated) hardcore face-fucking, there's a lot of fun to be had for everyone.
Sheathing Your Sword. (V) or (P)
Using a strap-on for vaginal penetration is one of the more common and classic uses. While we often see this activity happening between two partners with vulvas, this can be an excellent option for partners who have a penis that doesn't always cooperate! Our sexual desire and sexual response cycles don't always match up with our partners' (in fact, those stars rarely align the way they do in rom-coms and erotica). For some folks its an issue of fit, for others it might be a concern about getting and/or staying hard, for others it might be an issue of just not quite experiencing desire at the level your partner is experiencing it, but still being thrilled to play with someone you love. There are lots of reasons bodies – and erections – don't respond the way we want them to (for example, medical issues, age or weight, having a little too much to drink, hormone imbalances, stress, sleep deprivation, and the list goes on). No matter what your reasons, a strap-on can help expand your sexual repertoire in ways that your body might not be ready or able to.
Word of the day
Arousal Non-Concordance – An extremely common experience where your (external) genital response doesn't align with your mental/emotional (internal) experience. For example, you feel turned on but your vagina doesn't get wet or your penis doesn't get hard. On the flip-side, getting a boner or experiencing vaginal lubrication when you don't feel turned on or want sex is also an example of this.
I hope this has given you lots of inspiration for exploring strap-on sex. If you have tips I didn't include here, please feel free to send them to me so I can share them with others!

NOTE: This article first appeared in the April 2019 Kink Crate handbook. For more info check out KinkCrate.com